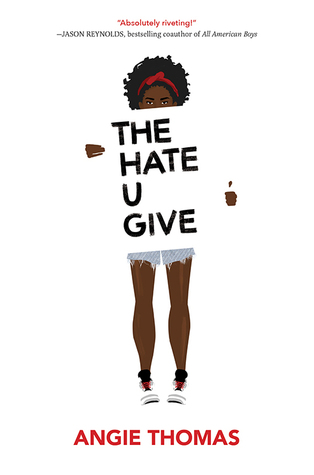 I picked up this book at the store and read the back cover . . . but it was the holiday season and I was distracted and I just wasn't drawn in. After getting on the waitlist for a ton of books, this book included, I forgot all about them. 2 months later this title became available. On a Sunday while I was supposed to be cleaning my home with a touch of obsessive fervor, I started to read. And then my house was neglected while I read for hours and hours. I demolished this book.
Thomas wrote from the viewpoint of a black teenage girl and
her friend gets shot by the police. It was completely enthralling, eye opening, devastating, and touching. I cried. I laughed. It's one of those books you wish you could start over knowing it was going to be SO GOOD so you could treasure the read more.