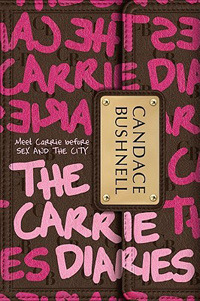 I've been binge-watching Sex in the City and I love it. It's light and funny, great outfits, excellent background (can I go to NYC right now please?), and I can get other things done while watching - like write this post.
Reminded me that this book was pretty good too! My daughter got it for me as a gift, because I love the show so much, and the book was a great little read. Even she read it and her list of "reads" isn't super long.
The story is Carrie Bradshaw, pre-Sex in the City, in high school. What more do you need to know? Check out this review if that's just not enough.
Chuck this book in your bag and take it with you - on a flight, on the beach, on a park bench. Summer is the time for great reads and perfect surroundings.