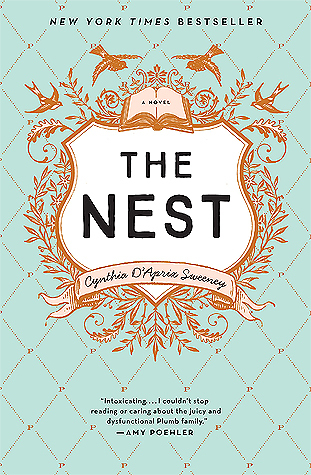 When your friend sends you a picture of the book she's in the middle of reading that says "READ THIS", you should probably read it. I'm on the waitlist at the library to absorb the dysfunction of this family as soon as possible! Keeping in mind that I love dysfunction and money . . .
The reviews have been good and support that fact that I should really probably read this book (and maybe so should you!)
This is a story about the power of family, the possibilities of friendship, the ways we depend upon one another and the ways we let one another down. In this tender, entertaining, and deftly written debut, Cynthia D'Aprix Sweeney brings a remarkable cast of characters to life to illuminate what money does to relationships, what happens to our ambitions over the course of time, and the fraught yet unbreakable ties we share with those we love.
If you need more about the book, follow the link above!